In June 2021, the Government of Quebec was announcing the return of all competition events. Our athletes were thrilled to be back on the courts competing after many months of hard work practicing to finally resume with their competitions.
U10 Quebec Championships
David Piliu who is a member since 2016, won the singles and doubles draw. During the entire tournament, David lost one set only, which was in the final against the first seeded player, Gordon Dankov, 6-7(3) 6-2 6-3. In doubles, David and his partner Étienne Bégin, part of our Académie, beat the second and first seeded teams to finish with a 1st place.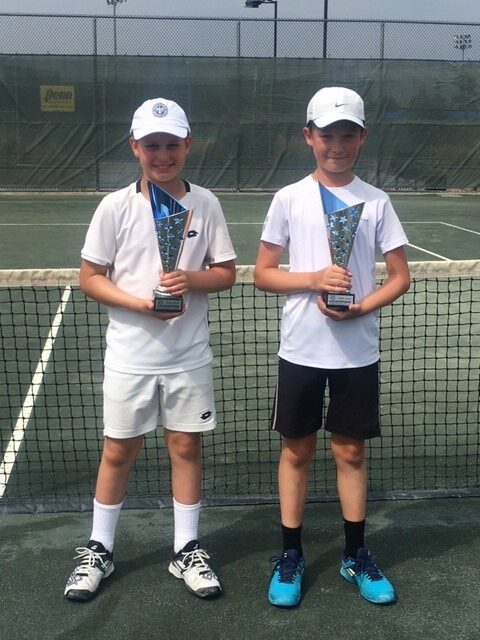 U14 Quebec Championships
Loic Petrecca surprised the crowd by becoming the Championship winner for both singles and doubles. Seeded #7, Loïc had to work hard to get through the draw. According to his coach, Xavier Mignault: " Loic showed a lot of perseverance and competed at a high level throughout every round of the tournament." Loic and Benjamin Azar won the doubles championship.
On the girl's side, Dylan Gelber and Alexie Normandin finished their tournament with a second place in doubles. In singles, Dylan ended her tournament with a fourth place.
U16 Quebec Championships
Josie Usereau won the doubles championship with her partner, Candice Bernier by only giving away 11 games out of their three matches won. In the single's draw, Raphaëlle Leroux got fourth place and earned the best result out of all of our girls competing in the tournament.
In the boys draw, Jung Hee You reached the semi-finals in singles and finished with a 3rd place. In doubles You and Chris Xu, also part of our academy, finished with a second place losing in a third set tie-break.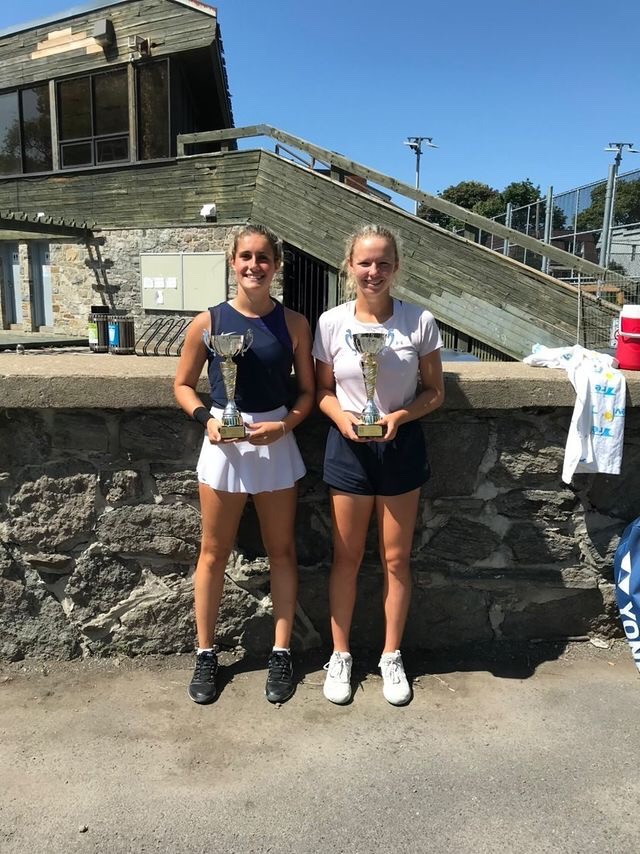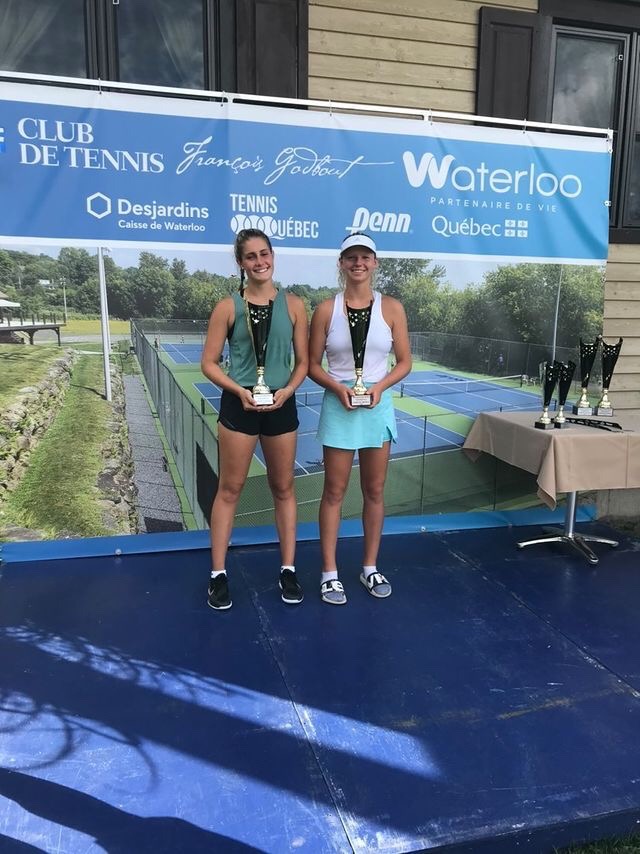 U18 Quebec Championships
Josie Usereau earned the same results as the U16 by winning the doubles championship with her doubles partner, Candice Bernier. In singles, Josie finished 4th place losing to Catherine Gagnon, also part of our Académie. In the boys draw, Jung Hee You finished his tournament with a second place losing to the same opponent Maxence withdrew from due to a wrist injury with a score of 6-7(7) 3-6. Comments from Maxence: "The fact that I had to withdraw from the tournament is frustrating since I was playing good tennis and believed in my chance of winning the championship. At this moment, the most important is that I will have a chance to get better for Nationals and show my game."
ITF junior tournament - Repentigny
Every year, the end of August marks the start of the Internationaux de Tennis Junior hosted by the city of Repentigny. This year, COVID brought restrictions on travelers and the international tournament was downgraded to Grade 3 instead of his usual level of Grade 1. By being Grade 3, it gave big opportunities for our athletes to receive their first ITF point to help them enter future ITF main draw tournaments without having to go through the qualifications. In normal times, Repentigny host the top 100 ITF junior players in the world. On tour, we compare this tournament to a Master 1000.
In the next few months, our athletes will be traveling out West and in Central America to compete in more ITF tournaments.