Add the benefit package that best suits your player profile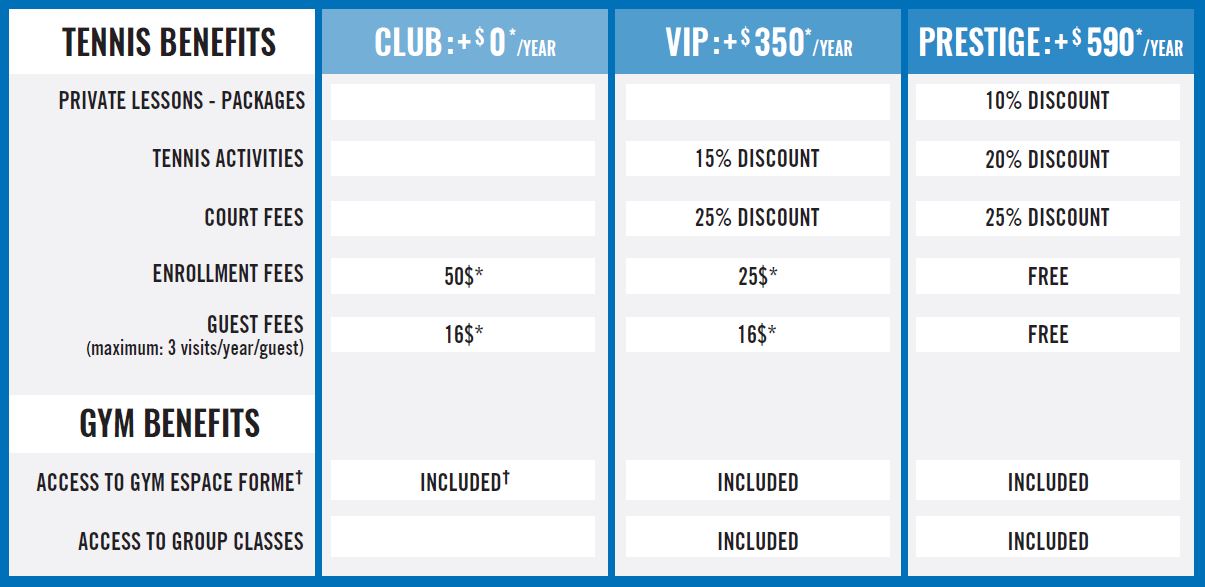 † All our tennis memberships include access to Gym Espace Forme, with the exception of the Passport membership.
**Special rates applicable on annual memberships depending on age group: 50% discount for 18 years and under; 30% discount for 19 to 25 years old; 20% discount for 26 to 35 years old; 10% discount for 65 years old and over. These rates can't be combined with any other discounts or promotions. A deposit of $13.05 + taxes for the membership card is required upon subscription.
All our memberships include access to the locker room, sauna and towel service.
Our cancellation policy complies with the Office de la Protection du Consommateur:if the member cancels their membership before playing, no fee will be charged. However, if the cancellation is made within a period less than or equal to 1/10 of the terms of the contract, from the time the Club began offering its services, the Club may require payment of an amount corresponding to 1/10 of the total price stipulated in the contract.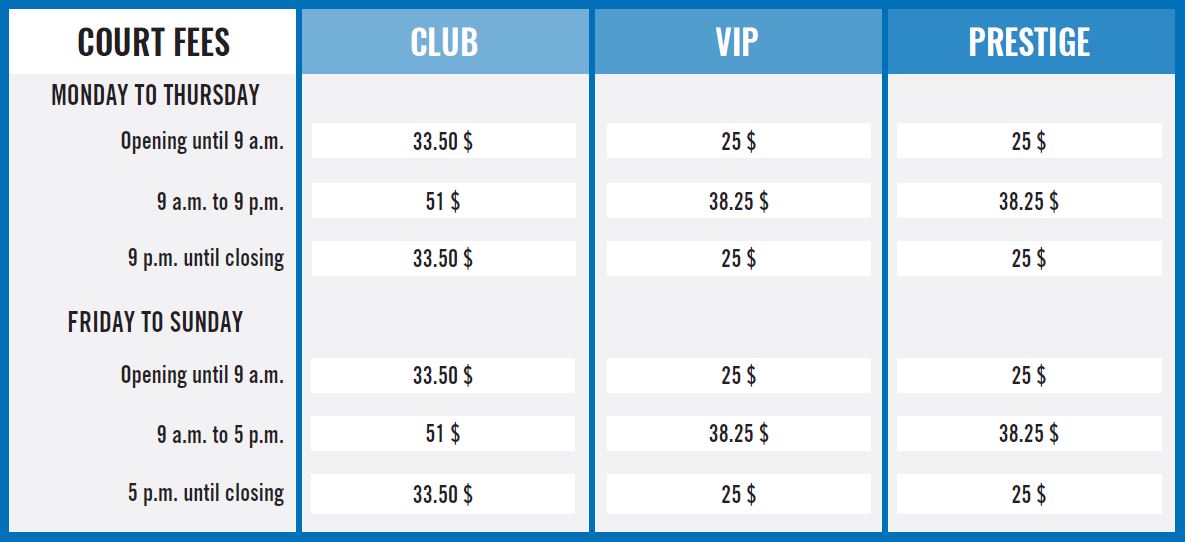 Hourly rates for court reservations, 24h cancellation policy, taxes not included.
50% discount on the court fee for all membership holders aged 18 and under. Any court, lesson or activity booked outside of your membership time slot will be billed on a CLUB basis plus a $16 + tax upgrade fee. (Maximum of 3 times per year).

Semi-private
____
43,50$/person
Group (3 & +)
____
32$/person
Taxes and court fees not included.
LESSON PACKAGE
(reserved exclusively for our members)
12 hours
____
912$
76$/heure
Taxes and court fees not included.